Current Call for Entries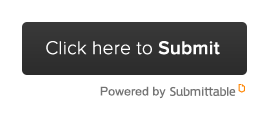 NJ Emerging Artists 2020-2021
The upcoming New Jersey Emerging Artists Series will showcase artists beginning in September and continuing through June 2021. The focus of the Emerging Artists Series for the next series will be representing the underrepresented in the arts, as it applies to all fields and disciplines. We look to thoughtfully engage a broad group of emerging artists and prioritize diversity in all areas, including gender, age, background, socioeconomic level, sexual orientation, ethnicity, and the special needs community. The focus is to encourage the artistic expression of those artists underrepresented in the art world, at their point of emerging in their next career level as an artist. By creating a platform and providing a voice to these diverse perspectives, the exhibits and their workshops can provide an inclusive and interactive space for artistic exploration and support a collaborative environment for attendees.
The Emerging Artist Series structure leans on an academic rather than a corporate system, implementing peer-reviewed selection processes and committee-based decision making. Our selection committees consist of professional artists, curators, academics and community members with a keen focus on diversity, creativity, and excellence. Emerging Artists Series is facilitated through participatory management, input from a new range of visual artists, various types of local arts advisory groups and directed community outreach. The selection committee will choose six artists invited from a pool of curators and visual arts professionals who are based in the global and greater New York art markets. The evolving series will include inviting independent curators from diverse, underrepresented backgrounds to help create the exhibitions. Each New Jersey Emerging Artists series consists of six monthly solo exhibitions where artists are given a platform to exhibit their work, discuss their process in a gallery talk, and are guided through the stages of a solo exhibition including the installation of the show. Artists are also provided promotional material and an opening reception by the museum.
Several times throughout the year the Museum will announce Calls for Entries here on this page that will enable artists to submit works for consideration for both group and solo exhibitions in our Galleries. So be sure to like us on Facebook @MonmouthMuseum.org and Instagram @TheMonmouthMuseum and follow Museum News on the home page to keep up to date on exhibition opportunities.
Main Gallery Exhibitions: The 2,300 square foot Main Gallery presents changing art, science and history exhibitions. Exhibitions selected by professional jurors, group exhibitions in specific mediums and themes, cultural and historically significant subjects and national traveling exhibitions are presented annually in the Main Gallery.
Juried Exhibitions Artists worldwide who are age 18 or older (unless otherwise noted in the prospectus) are eligible to enter works for consideration to our Juried Exhibitions following the guidelines and specifications outlined in each prospectus. All entries are submitted digitally through an online submission process.
Nilson Gallery Exhibitions: In planning the ongoing schedule of exhibitions in the 950 square foot Nilson Gallery, the Museum is committed to providing opportunities for New Jersey artists. Six of the Gallery's annual exhibitions feature the work of emerging New Jersey artists. Also presented are art exhibitions related to culture and the history of our community. All entries are submitted digitally through an online submission process.
NJ Emerging Artists Series (NJEAS): The New Jersey Emerging Artists Series consists of annual solo exhibitions to showcase the work of NJ artists.
Exhibition Proposals: The Monmouth Museum Exhibition Committee will review proposals from Curators, Artists, Artist Groups, Traveling Exhibitions, etc. at quarterly meetings. The Museum receives numerous proposals, in turn, only complete proposals submitted well in advance will be considered.
Please mail your proposals to Monmouth Museum PO Box 359 Lincroft, NJ 07738
Frequently asked questions…